Biogas from Human Waste
Posted by Ramon Rivera
Posted on November 6, 2015
Comments Off

on Biogas from Human Waste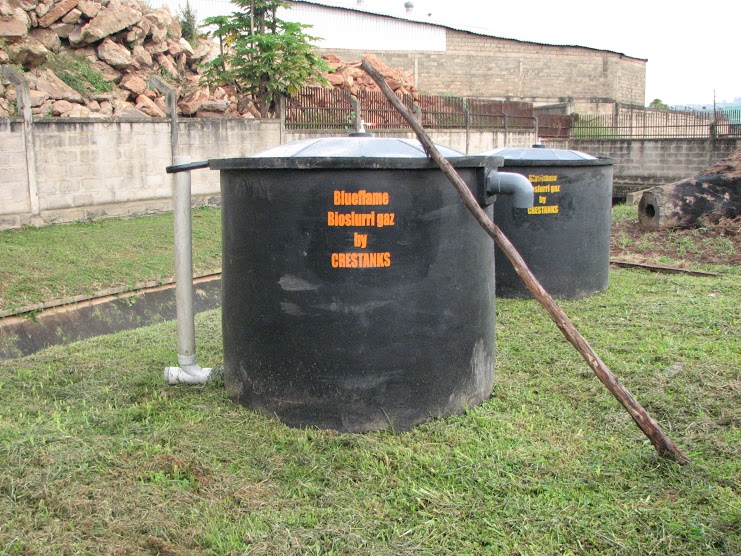 Human waste offers a vast source of potential energy that is both renewable and sustainable on many levels. According to a report titled: Valuing Human Waste as an Energy Resource, which was recently released by the Canadian-based United Nations University's Institute for Water, Environment and Health, if safely collected utilizing innovative technology, on a global scale biogas from human waste has the potential to provide a source of fuel valued at up to US$ 9.5 billion that could provide electricity for up to 138 million homes – the number of households in Brazil, Ethiopia and Indonesia combined. Furthermore, the dried and charred residue could be used to produce 2 million tons of charcoal-replacement fuel that would curb the need to destroy trees and thus greatly reduce the pressure on CO2 absorbing trees and forest ecosystems.
Health Benefits of Generating Biogas from Human Waste
Besides the benefits of providing a very valuable sustainable source of fuel and energy, experts suggest this benefit will pale in comparison to the environmental and health benefits that would be experienced as a result of safe collection and treatment of human waste in countries that are under-resourced.
According to the report, rather than treating human waste as a significant liability, with the right controls put in place, in many circumstances it can be used to develop an innovative and sustainable source of financing that can be used to support development while at the same time protecting the environment and human health.
Biogas is typically comprised of roughly 60% methane, which is formed as organic faecal matter is broken down by by anaerobic bacteria in an oxygen-free biogas system. The gas is tapped off, leaving a faecal sludge residue that when dried and charred has an energy content equivalent to charcoal and coal.
According to figures provided by the United Nations, around 2.4 billion people do not have access to improved sanitation facilities, and roughly 1 billion of those people don't have access to a toilet at all, but rather do their ablutions out in the open. By targeting the waste of only those who lack access to a toilet for human waste to biogas projects, the value of the biogas generated could potentially be worth between US $200 – $376 million per year.
The energy value equates to the value of fuel needed to provide electricity to between 10–18 million households locally, while the processed residual faecal sludge would provide the equivalent of between 4.8–8.5 million tons of charcoal, which for example, could be used as a source of fuel for industrial furnaces.
With World Toilet Day approaching soon on November 19, this report offers a road-map for biogas from human waste projects, outlining the multiple benefits that an innovative approach to human waste management could offer developing nations.
According to Zafar Adeel, Director of the UNU-INWEH: "When it comes to creating misery and poverty, human waste mismanagement has few rivals. If we can demonstrate a simple, cost effective new approach in low-resource settings, if we can successfully make a business case and change the economic paradigm of human waste management, we can advance development, protect the environment and help reduce sanitation problems causing one-tenth of all world illnesses."
Waste to Wealth
For more information on the UNU-INWEH's biogas from human waste initiatives watch the video below or visit their website
Image Credit: UNU-INWEH/Waste-to-Wealth
Diamond Scientific is constantly seeking opportunities and products that will contribute to a better world. By providing equipment that will offer environmental benefits, as well as cost benefits to those pursuing alternative energy solutions, we hope to do our bit to lessen the impact of energy production on our environment and climate.
"Protecting people, animals, plants, and minerals by offering solutions to reverse global warming."